The Stress Check Test(for faculty and staff)
You will have to take the Stress Check Test online (keio.jp). Please be sure that you have your keio.jp ID and password in advance.
Period to take the Stress Check Test

Sep 1, 2023 (Fri) 9:00-January 31, 2024(Wed) 17:00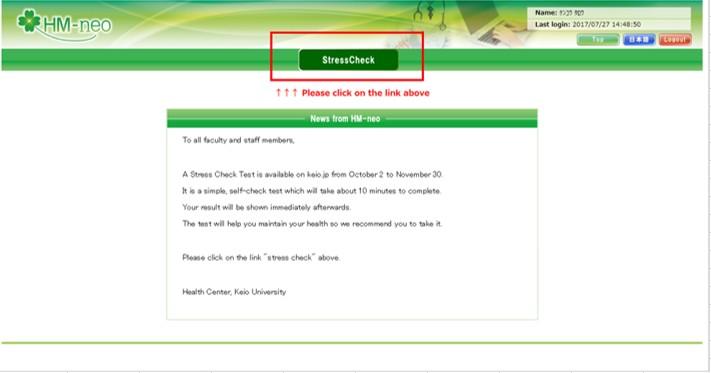 When you complete the SC, your result will be shown. If you are judged to be under heavy stress, we recommend you to come in for an interview. Instructions on how to apply for an interview will be shown with your result. Please apply via e-mail.
Counseling by for faculty and staff members
※reservation only; counseling in Japanese language
Mental health services (reservation only);Please contact the Keio Gijuku Clinic.